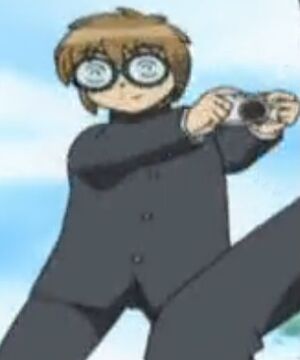 Sora Fujiwara (藤原宇宙 Fujiwara Sora

?

)

Voiced by: Sachie Abe
Another friend of Haruo's from his class at school, Sora is a boy with glasses who has no dialogue and speaks by taking pictures. But, somehow others (especially Hajime) knows what he's saying. He is always seen with his camera. In the original manga, Sora did not wear glasses and talked. Sora is one of the two members of the "Supernatural Science Club".
Ad blocker interference detected!
Wikia is a free-to-use site that makes money from advertising. We have a modified experience for viewers using ad blockers

Wikia is not accessible if you've made further modifications. Remove the custom ad blocker rule(s) and the page will load as expected.